Step into the heart-pounding world of Call of Duty Warzone 2.0
Imagine stepping into an adrenaline-fueled virtual battleground, where every move you make can turn the tide of a high-stakes war. COD Warzone 2.0 is the epitome of gaming excitement, offering a heart-pounding, immersive experience like no other.
Engage in intense multiplayer battles with a vast community of players from around the globe, as you strategize, communicate, and coordinate to claim victory. With stunning graphics and realistic sound effects, you'll feel like you're right in the middle of the action, armed with an arsenal of cutting-edge weapons and equipment.
By harnessing the power of Voice.ai's voice changer, players can take their gaming experience to unprecedented heights. Imagine being able to instantly transform your voice in just a few clicks, seamlessly adapting to different in-game situations.
Engage your enemies with an intimidating, deep-toned voice that strikes fear into their hearts, or unleash your creativity with unique, attention-grabbing voices that set you apart from the crowd.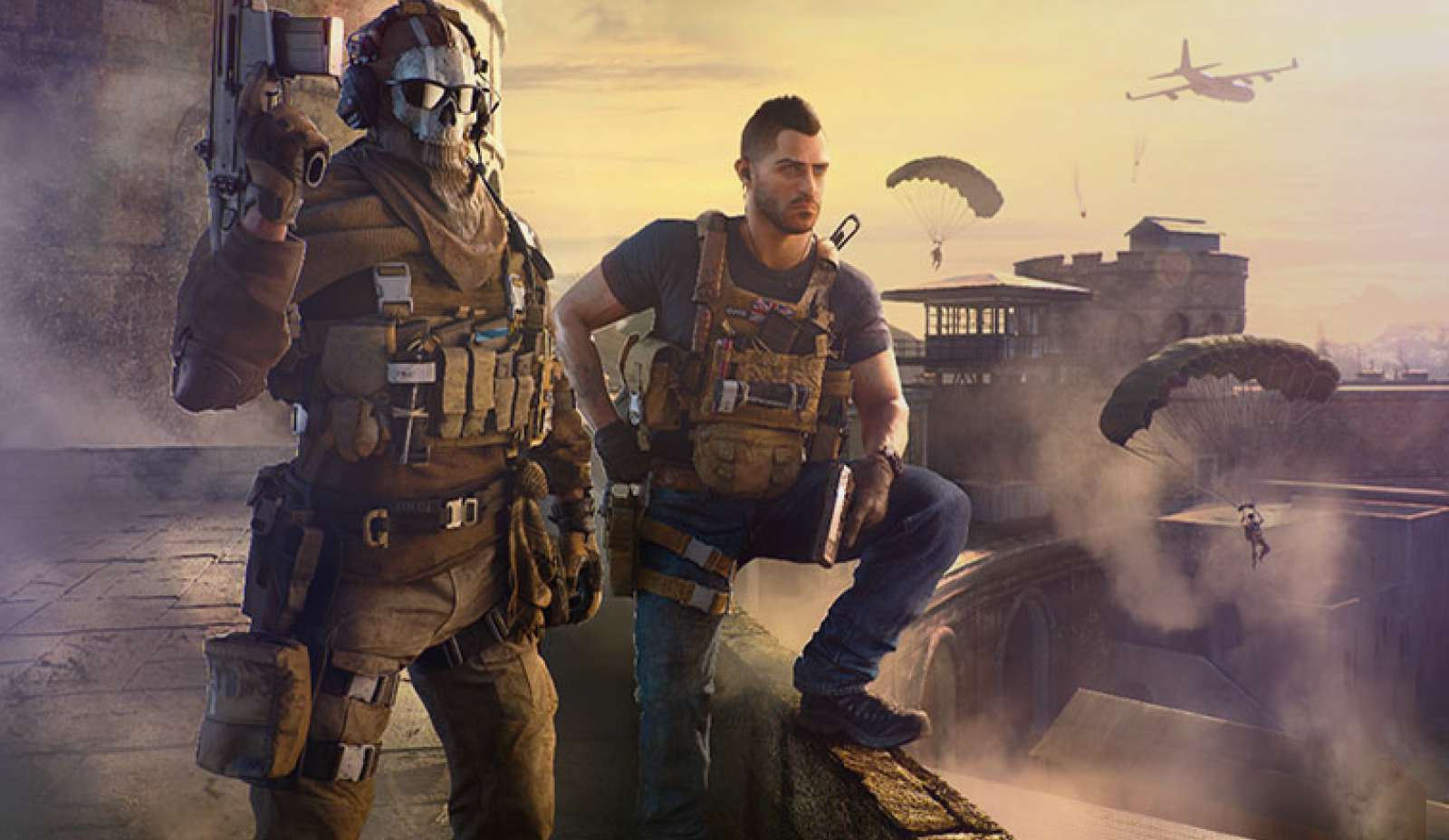 The Perfect Tool For Proximity Chat
With the close proximity voice chat setting activated, our COD voice changer takes your gaming experience to a whole new level. Immerse yourself in the virtual battlefield as you effortlessly perform voice impressions of iconic characters, delivering hilarious taunts or intimidating battle cries to both allies and enemies.
Picture yourself playing as Captain Price, Ghost, or even Roze, and leaving your opponents stunned and your teammates inspired when they hear your morphed voice. With Voice.ai's voice changer app, unleash your creativity and transform into a master of voice impressions, forging unforgettable moments in the heat of battle.
Prepare for endless laughter, unexpected alliances, and an immersive experience like never before with Voice.ai's voice changer app for Call of Duty: Warzone 2.0's close proximity voice chat. Unleash the power of your voice and conquer the battlefield with style!
How To Set Up Call Of Duty: Warzone 2.0 Voice Changer On Your PC
Step 1: Open COD Warzone 2.0 and go to Settings.
Step 2: Select Audio settings.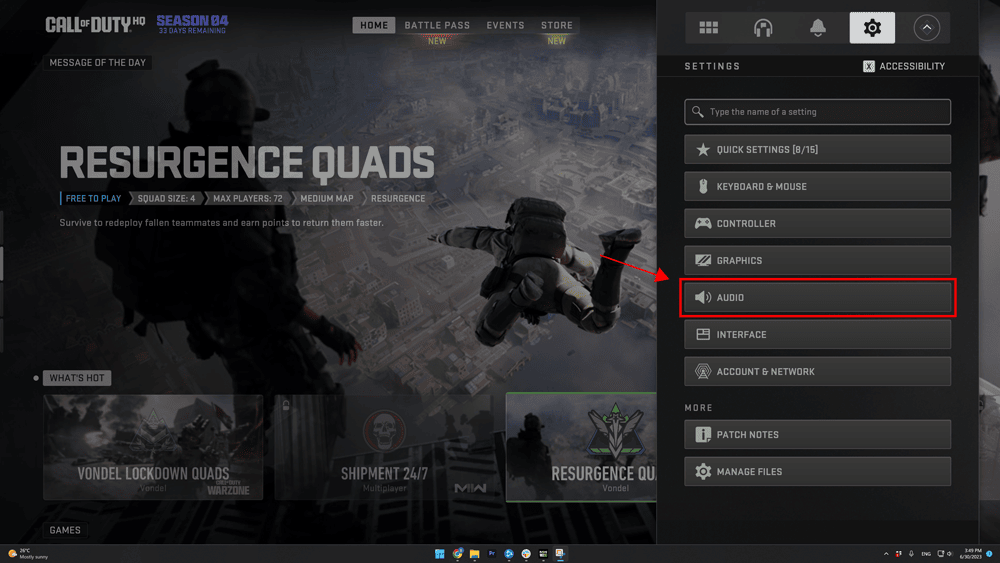 Step 3: Find Voice Chat section and set it ON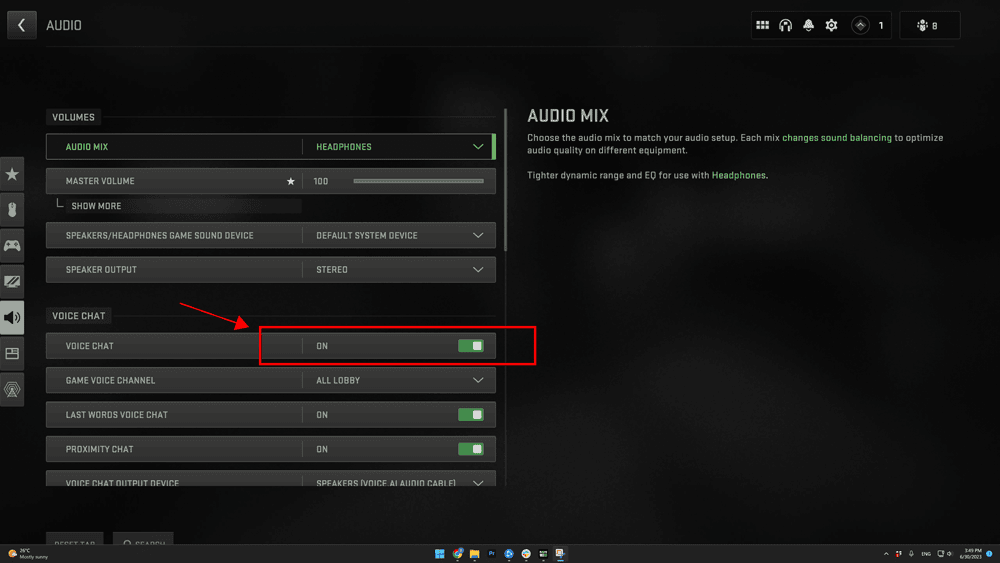 Step 4: Find Microphone Input Device.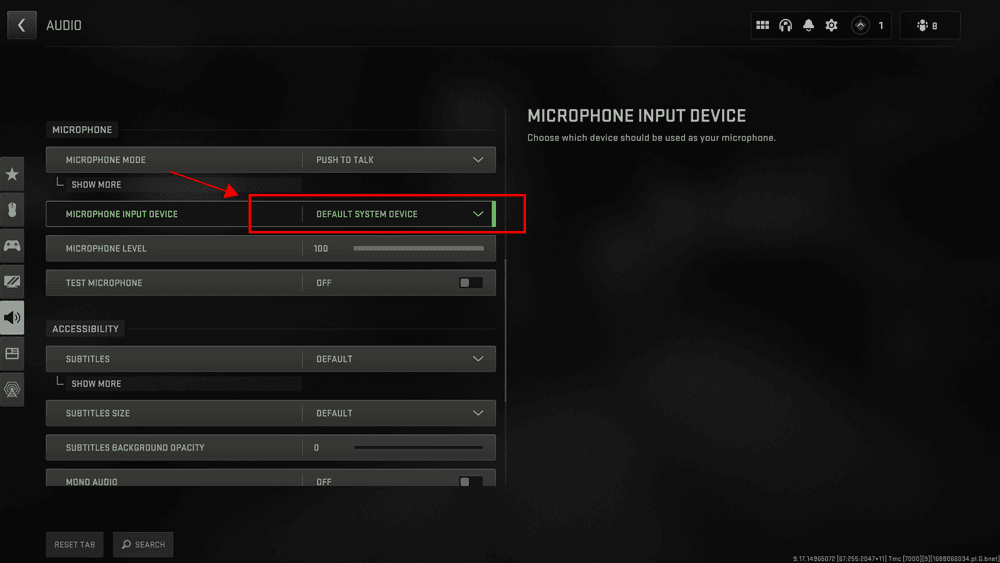 Step 5: Select Voice.ai Audio Cable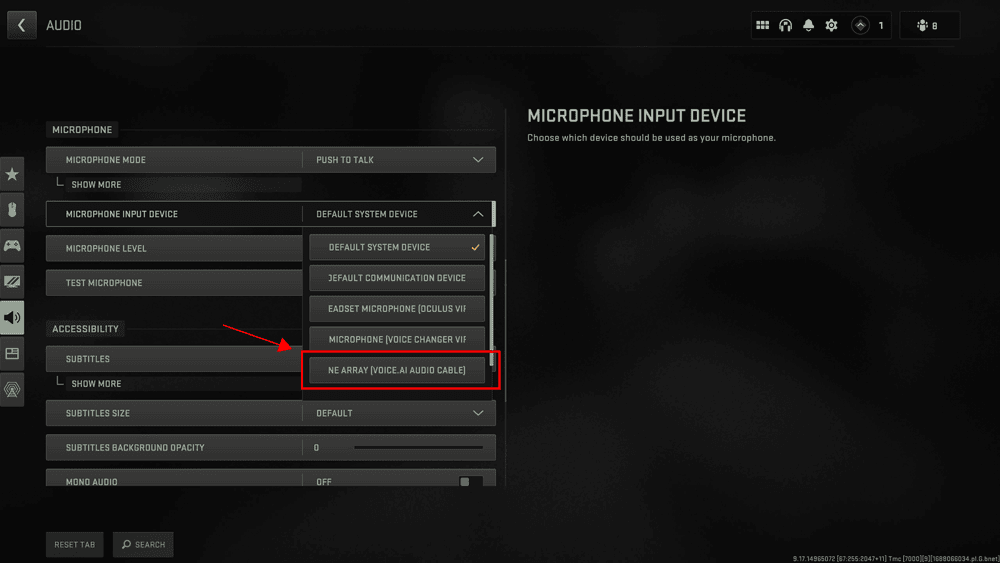 Unleash Your Unique Voice with Voice.ai's Incredible Voice Filters
Our voice changer brings a whole new level of excitement to your Call of Duty Warzone 2.0 gaming experience. With the power of Voice.ai's advanced technology, you can now customize your voice in real-time using an array of dynamic user-generated voice filters.
Imagine engaging in intense battles with proximity chat activated, and surprising your opponents with a voice that perfectly matches your in-game character or reflects your mood. Whether you want to sound like a battle-hardened veteran or a mischievous trickster, our real-time voice changer has got you covered. Unleash your creativity and make your mark on the battlefield with the best COD Voice Changer Software in the market!
Thousands of User-Generated Voice Effects Inside Voice Universe
Introducing Voice Universe, the ultimate UGC library for Voice.ai users seeking an extraordinary gaming experience in Call of Duty Warzone 2.0 and beyond! Discover a vast array of captivating voices at your fingertips. With the free version of our AI technology, you can explore a world of endless possibilities as you seamlessly switch between an assortment of dynamic voices that will leave your opponents in awe.
Our simple and intuitive interface ensures that every gamer, from noobs to pros, can effortlessly navigate and find their perfect match. Unleash your creativity and immerse yourself in the game like never before with our out-of-this-world voice-changing software. Prepare to revolutionize your gaming journey!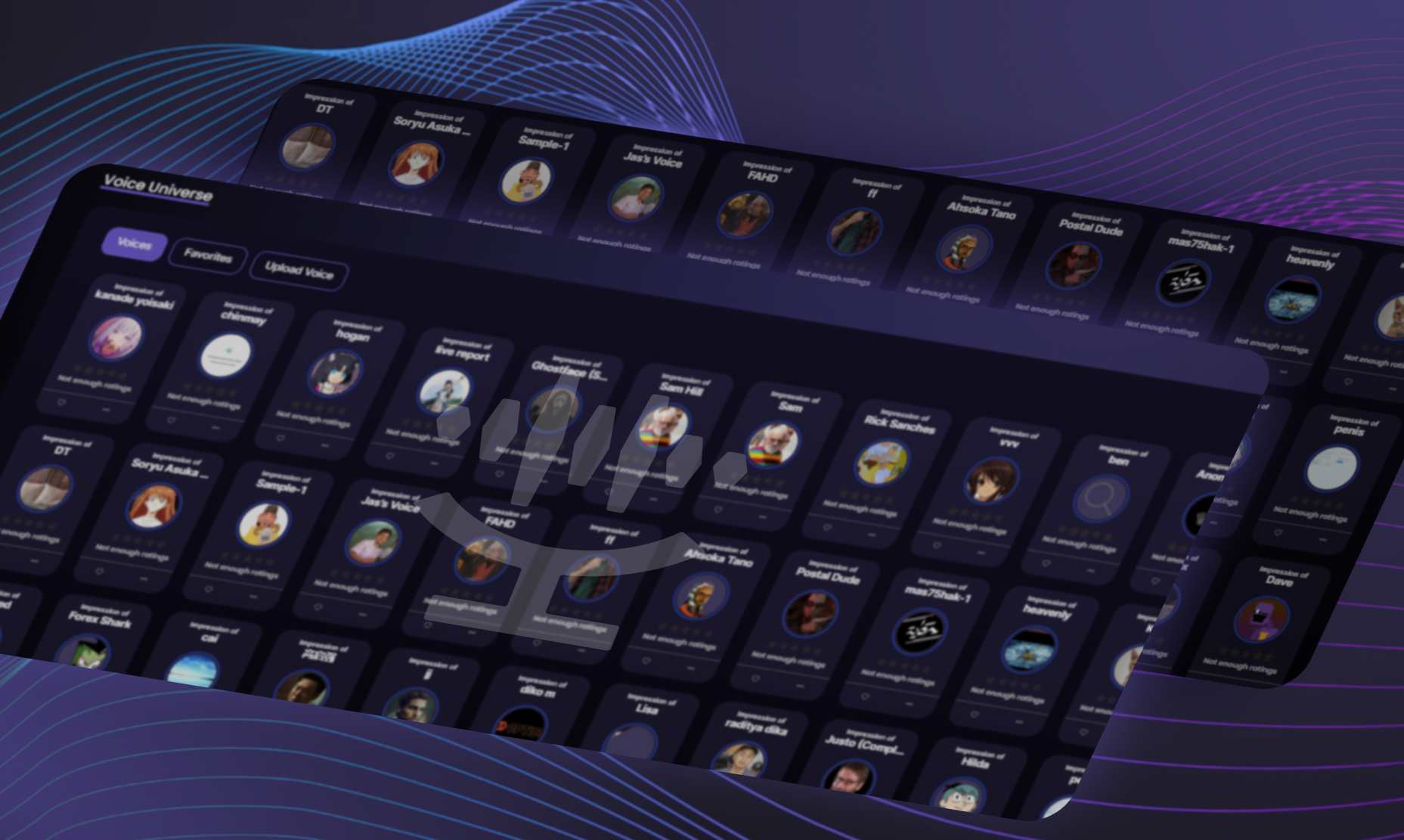 Meet Some Of The Operators
A shadowy operator who excels in stealth and close-quarters combat. She is known for her all-black outfit and silent movements. Roze's distinct aesthetic has made her a favorite choice among players seeking a covert and stealth-oriented playstyle.
Recognizable by his distinctive skull-patterned balaclava, Ghost is a skilled and mysterious British operator. He's renowned for his stealth and precision, making him an excellent choice for covert operations.
He is characterized by his distinctive and intimidating appearance, wearing a gas mask with glowing red eyes, along with a dark hood and tactical gear. This gives him an enigmatic and mysterious aura on the battlefield.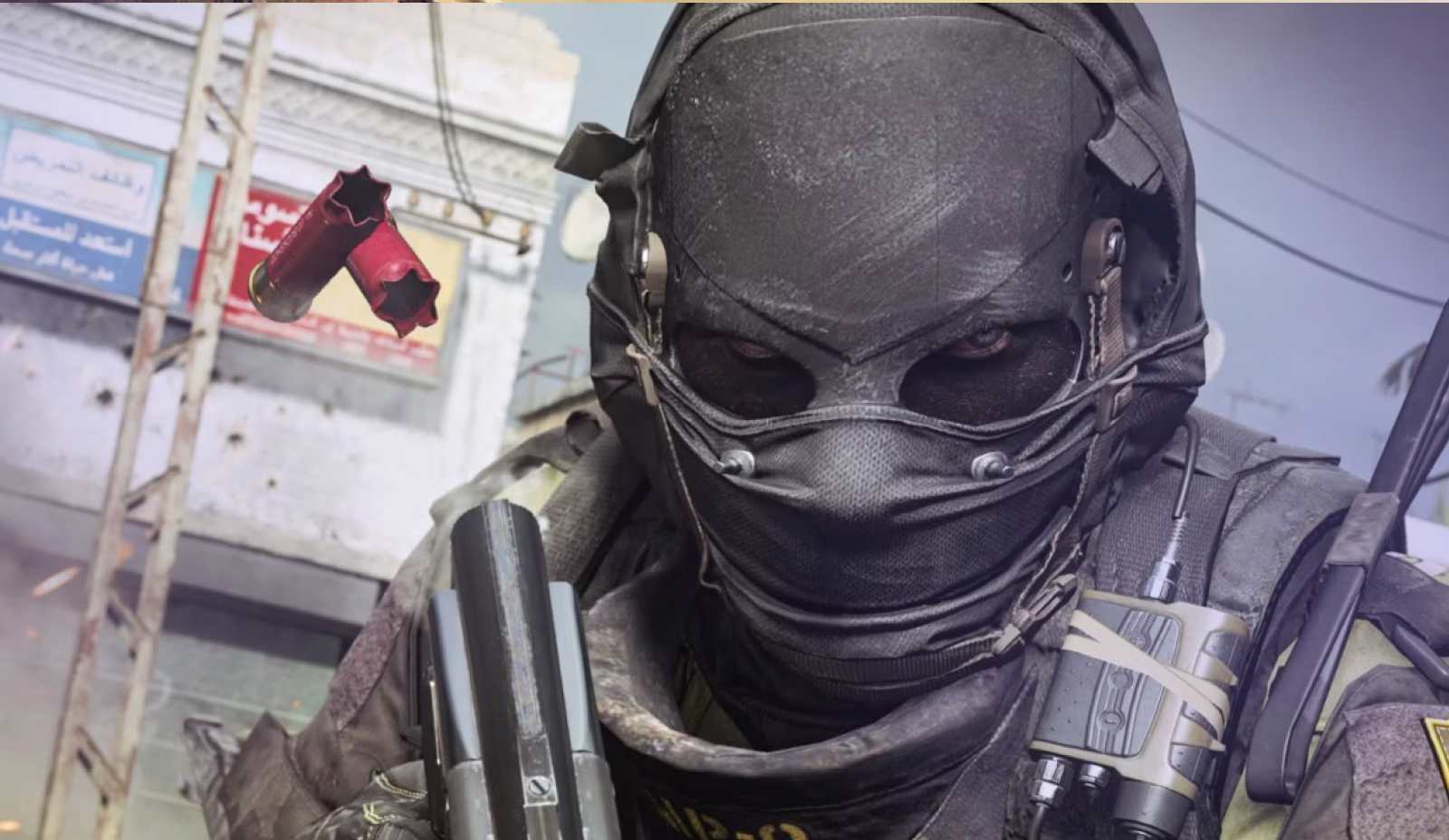 A mysterious and enigmatic operator who specializes in covert operations and psychological warfare. Her appearance is characterized by a sleek and futuristic combat outfit with a full-face mask and glowing blue eyes, adding to her air of mystery.
Voice.ai's voice changer technology allows players to modify their own voice in real-time, enabling them to sound more like the character they are portraying. This level of immersion enhances the role-playing aspect of the game, making players feel like they truly embody their chosen character. Whether it's adopting a deep, intimidating voice for Ghost or a mysterious, distorted voice for Roze, our user-generated voice effects add an extra layer of authenticity to the gameplay.
Call of Duty: Warzone Skins
Whether it's a sleek, tactical military uniform, a battle-worn attire that showcases the grit of war, or even themed outfits inspired by real-world special forces units, Operator skins offer a range of options to suit various playstyles and preferences.
In addition to Operator skins, Warzone 2.0 introduces Legendary and Epic skins, which are highly sought-after for their stunning designs and exclusive features. Legendary skins often come with elaborate details, vibrant colors, and unique visual effects that make your character truly stand out.
Epic skins, on the other hand, offer a blend of creativity and style, with intricate designs and thematic elements that add a touch of flair to your character's appearance.
Whether you prefer a realistic military aesthetic or a more extravagant and eye-catching look, the game's diverse selection of skins ensures there's something for every player to make their mark and stand out amidst the chaos of battle.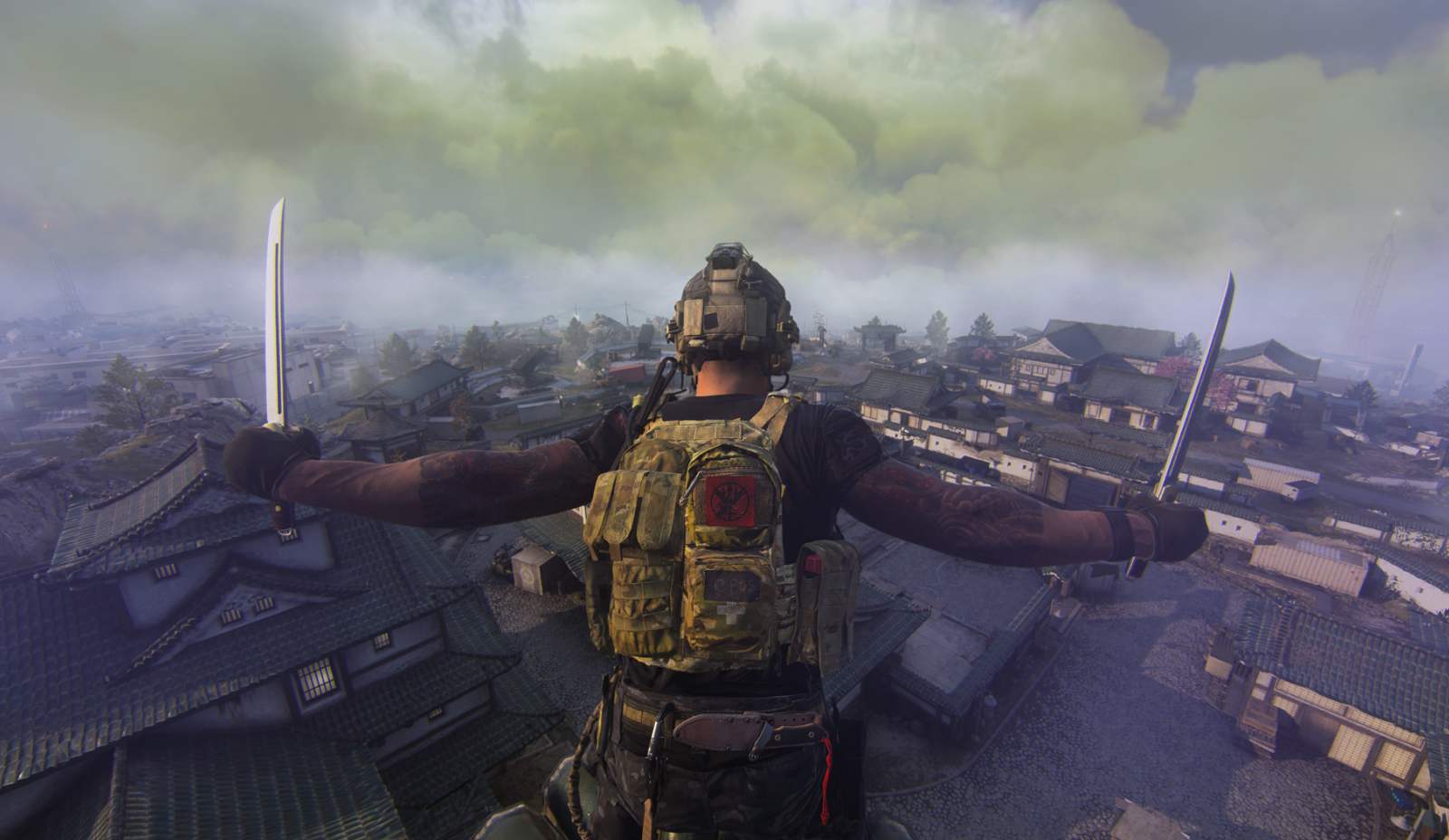 Voice.ai Stands Out From Other Voice Changers
Our real-time voice changer for Call of Duty redefines your gaming experience by offering you the best voice changer solution available. With its advanced features and easy-to-use interface, it stands head and shoulders above other voice changer software on the market.
Our UGC offers a collection of voices that range from people in the spotlight and politicians to popular streamers and cartoon-like, which is perfect for voice chat, live streaming, and more!
When it comes to a Call of Duty voice changer, Voice.ai's offering reigns supreme. Whether you choose to don the attire of a stealthy assassin, a futuristic soldier, or a legendary war hero, Voice.ai's voice changer ensures that your character's appearance is perfectly complemented by an equally impressive voice.
Embrace the opportunity to express your unique style, unleash your creativity, and immerse yourself in the world of Call of Duty: Warzone 2.0 like never before.
Voice.ai is not a voice editor where you upload audio files and add sound effects. Our software is an AI voice changer, where not only do you get to use it in real-time but also record your own voice or even morph . Stand out visually and audibly, forging your own path to victory in this epic gaming experience.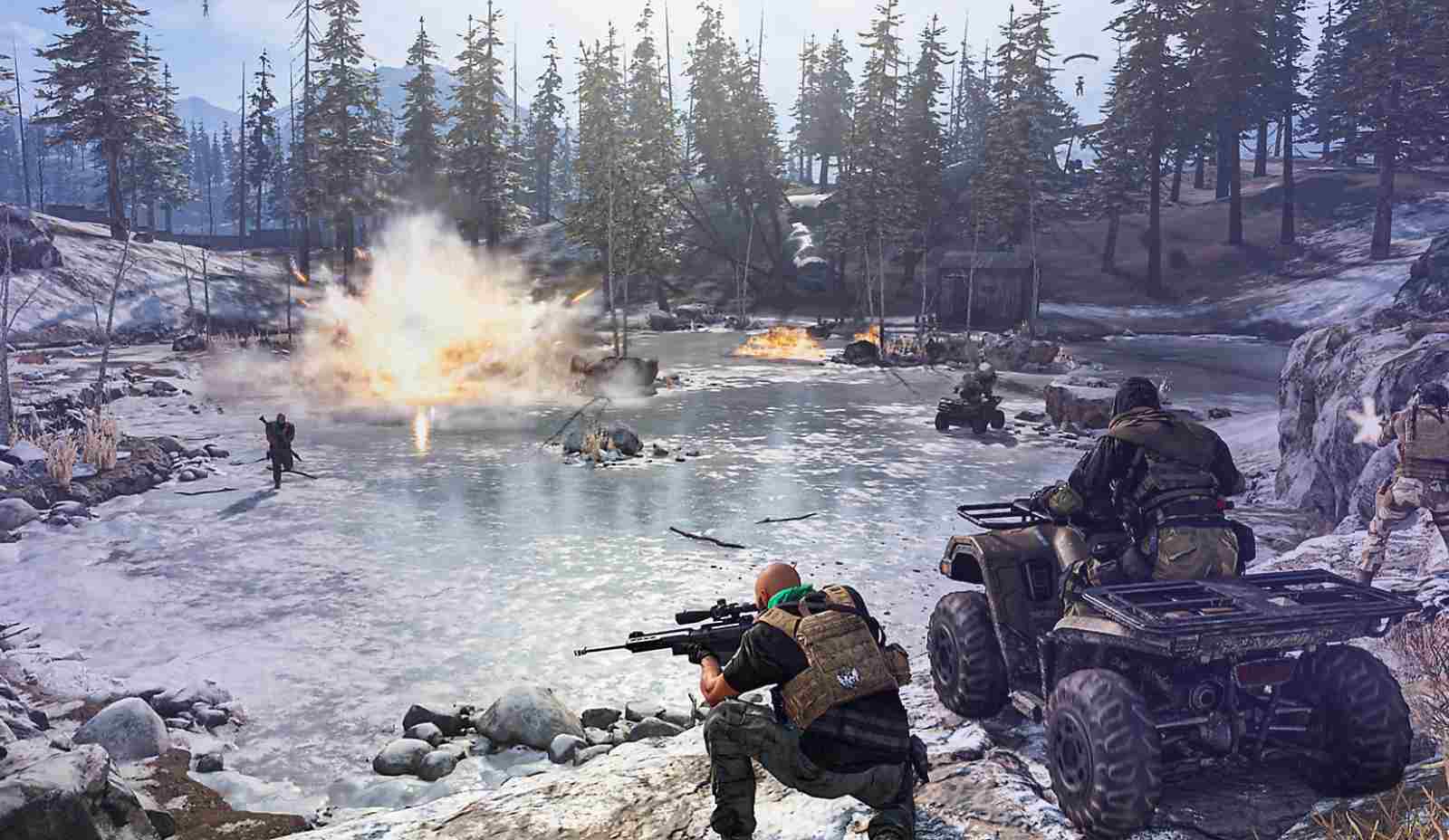 Call of Duty Mobile brings the adrenaline-pumping action of the renowned Call of Duty franchise to the mobile gaming arena. It is a free-to-play, first-person shooter game that offers a thrilling and immersive experience right on your smartphone or tablet. Designed specifically for mobile devices, Call of Duty Mobile provides a diverse range of game modes, maps, and iconic characters from the Call of Duty universe.
In Call of Duty Mobile, players can engage in intense multiplayer battles alongside friends or other players from around the world. The game offers various multiplayer modes, including Team Deathmatch, Domination, Search and Destroy, and more. Each mode presents unique objectives, requiring strategic teamwork and individual skill to emerge victorious.
Call of Duty: Modern Warfare
Call of Duty: Modern Warfare is an adrenaline-fueled blockbuster experience that transcends the boundaries of gaming. Step into the boots of a modern-day soldier and prepare to be swept away by the cinematic intensity and heart-pounding action. From epic gunfights in exotic locations to heart-stopping moments of suspense, this game immerses you in a thrilling narrative that explores the complexities of modern warfare.
What sets Modern Warfare apart from other COD versions is its unflinching dedication to realism, showcasing the gritty realities of warfare with a thought-provoking narrative that explores the complexities of modern combat. Experience heart-pounding missions, engage in pulse-pounding multiplayer battles, and team up with friends in the action-packed co-op mode, all while immersing yourself in stunning visuals and groundbreaking gameplay mechanics.
The best part of it all is that you can use our voice-changing features with any Call of Duty game that has voice chat integrated. Download now and use one of the best Call of Duty voice changers in the market and become the person that everyone talks about!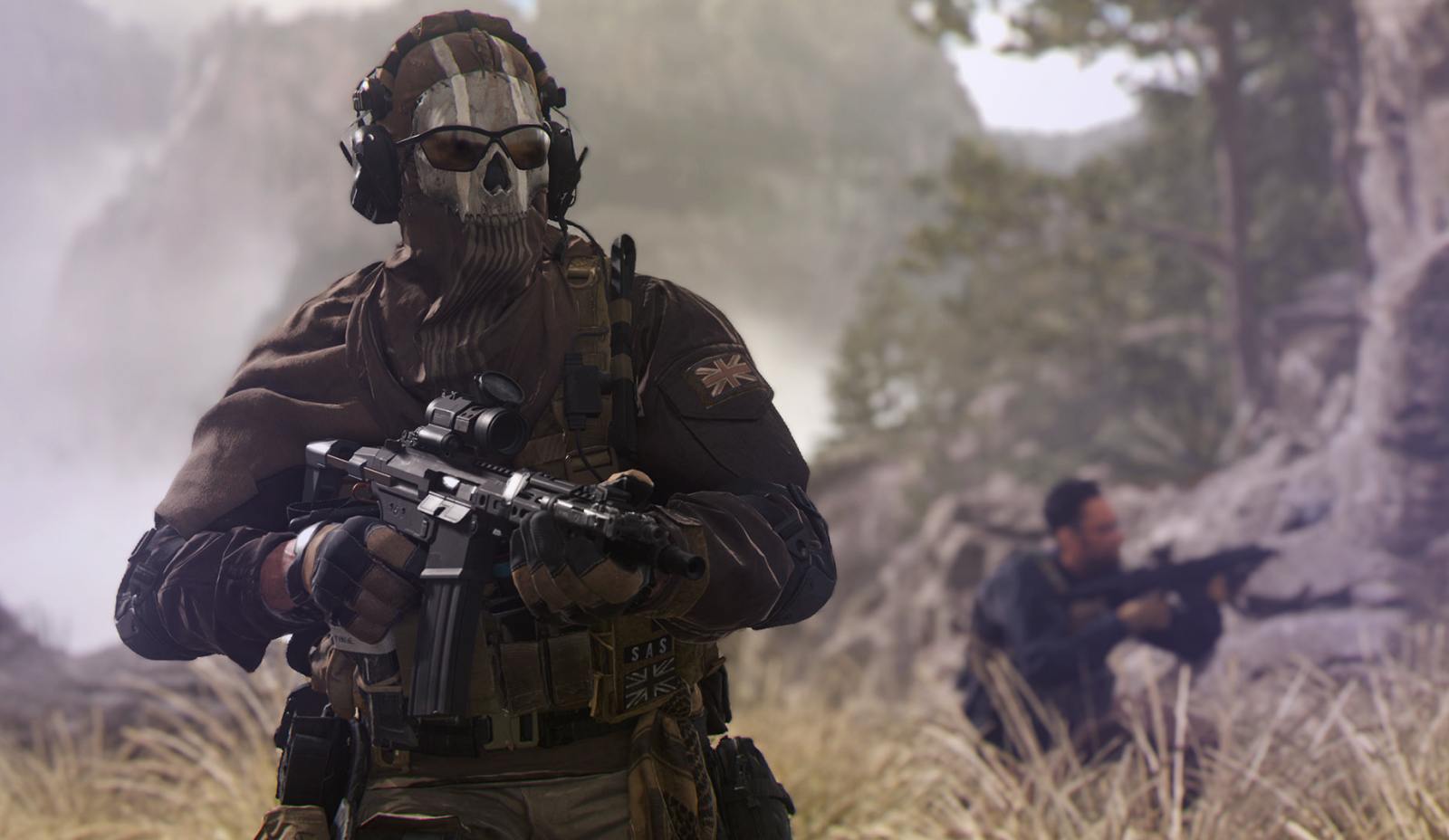 Real-Time Voice Changer

Voice Universe

Voice Cloning

Soundboards (coming soon)

Compatible with every App

Easy Setup

High Performance
Tap Into The Untapped Potential of Your Voice Across A Multitude of Games and Applications Like: