Enhance Your Voice Chat Experience with Voice.ai: Boost Your Battle.net Conversations for Free
Voice.ai's free voice changer revolutionizes the gaming experience for Battle.net users. With a seamless integration process, gamers can effortlessly download and install our innovative app and amplify their gameplay. Whether you're engrossed in a captivating adventure or battling it out in intense multiplayer matches, our voice changer enables you to change your voice and immerse yourself in the game like never before.
Make voice impressions of celebrities, politicians, athletes, and more while playing as your favorite game characters with just a few clicks. Whether you're playing
Diablo 4
,
Overwatch
, or
Call of Duty: Warzone
, Voice.ai's
real-time voice changer
lets you effortlessly morph your voice and add a personalized touch to your gameplay. Step into the virtual world with a voice that truly reflects your gaming spirit and get ready to play like never before.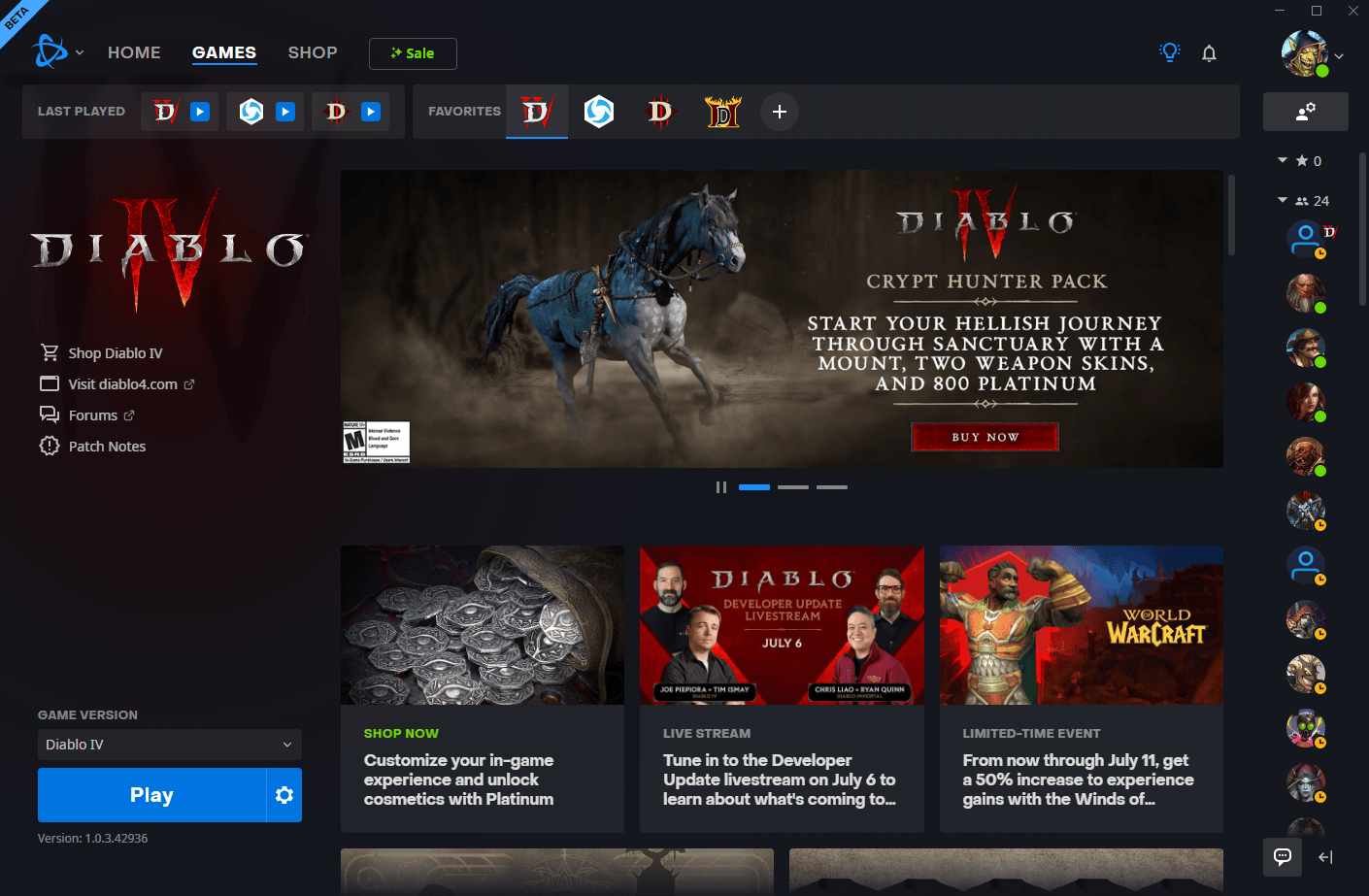 Step into the Gateway of Gaming Greatness with Battle.net: Your Ultimate Virtual Command Center
Are you ready to venture into a world of endless excitement and connect with millions of fellow adventurers? Seamlessly connecting gamers across the globe, Battle.net is the epicenter of online gaming. It's your one-stop destination for all things gaming, where epic battles and thrilling adventures await.
Discover captivating stories, engage in vibrant communities, and explore an ever-expanding universe of possibilities. Whether you're seeking epic journeys, unforgettable friendships, or simply a place to unleash your creativity, Battle.net invites you to embark on a thrilling digital odyssey like no other. Whether you're diving into the dark realms of Diablo 4, coordinating strategic maneuvers in Overwatch, or unleashing mayhem in Call of Duty: Warzone, Battle.net is your digital playground. With Battle.net, the power to dominate the virtual battlefield is at your fingertips.
Thousands of Voices Inside Voice Universe
Step into the vast universe of voices with Voice Universe, the ultimate library of user-generated content powered by Voice.ai.
Brace yourself for an audio adventure like no other as you explore a collection of thousands of captivating and diverse voices waiting to be discovered. Voice.ai's cutting-edge voice changer technology, unleash your creativity and transform your voice chats into a symphony of possibilities.
Whether you're a content creator, a storyteller, or simply someone looking to add a touch of magic to your projects, Voice Universe is your cosmic gateway to an infinite realm of vocal expression.
Get ready to be captivated, one voice at a time, in the wondrous realm of Voice Universe.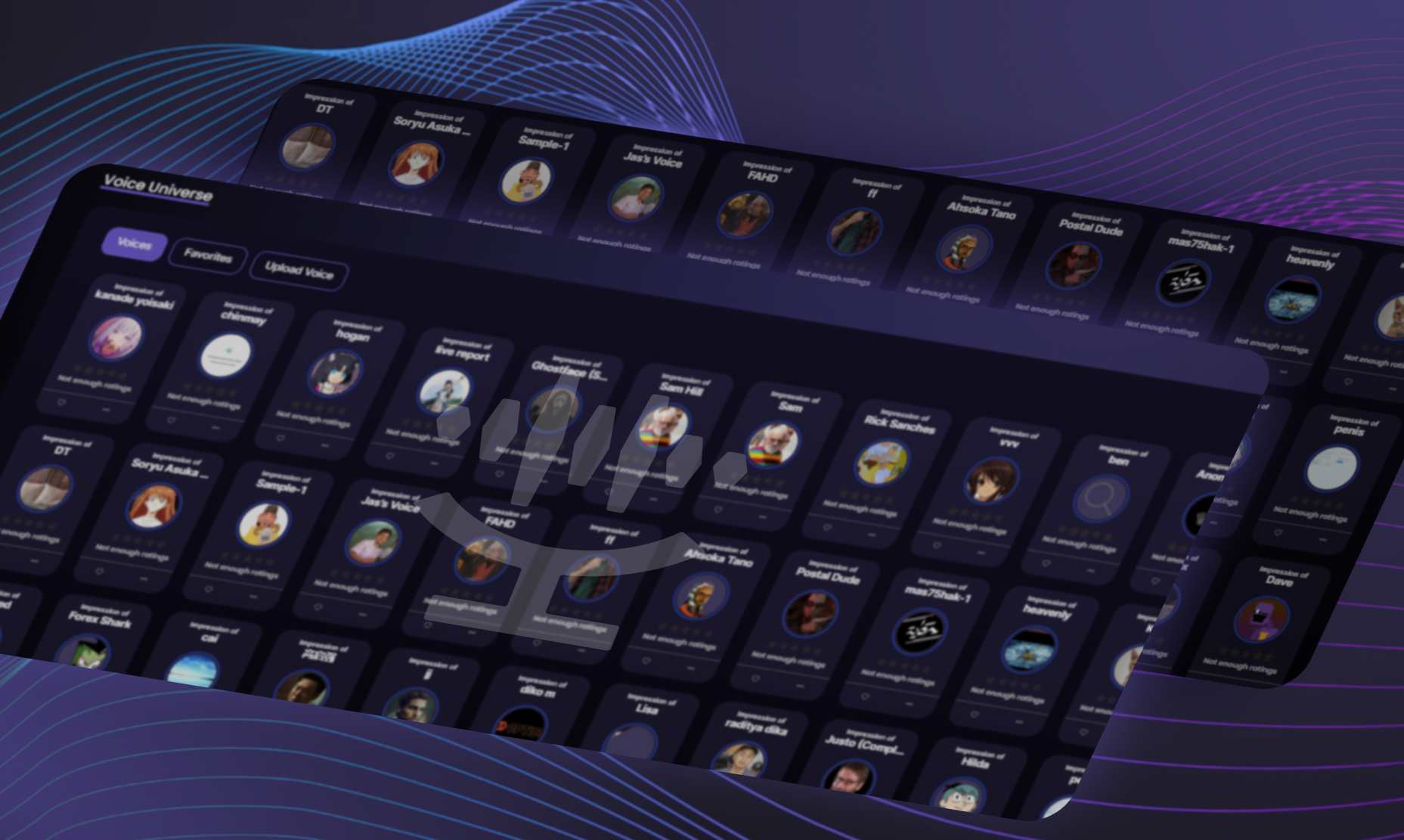 Use Voice.ai with these Battle.net Game Recommendations
Transform your voice inside Diablo IV
Diablo IV, the highly anticipated installment in the beloved Diablo franchise, promises to immerse players in a dark and treacherous world filled with demons and epic battles. However, imagine the exhilarating experience it could become with the integration of Voice.ai's voice changer technology. By incorporating this innovative feature, players would have the ability to change their in-game character's voice, opening up a realm of possibilities for enhanced role-playing.
Whether it's a fearsome warrior, a cunning rogue, or a mysterious sorcerer, our app allows players to match their character's personality and appearance with a unique and customized voice. Switch up the way you communicate with your friends and make your squad laugh with your parody voice impressions while fighting the enemies.
Voice.ai's features also work with other games of this franchise but for some, where the voice chat option isn't available within the game like Diablo II, battle.net will come in handy!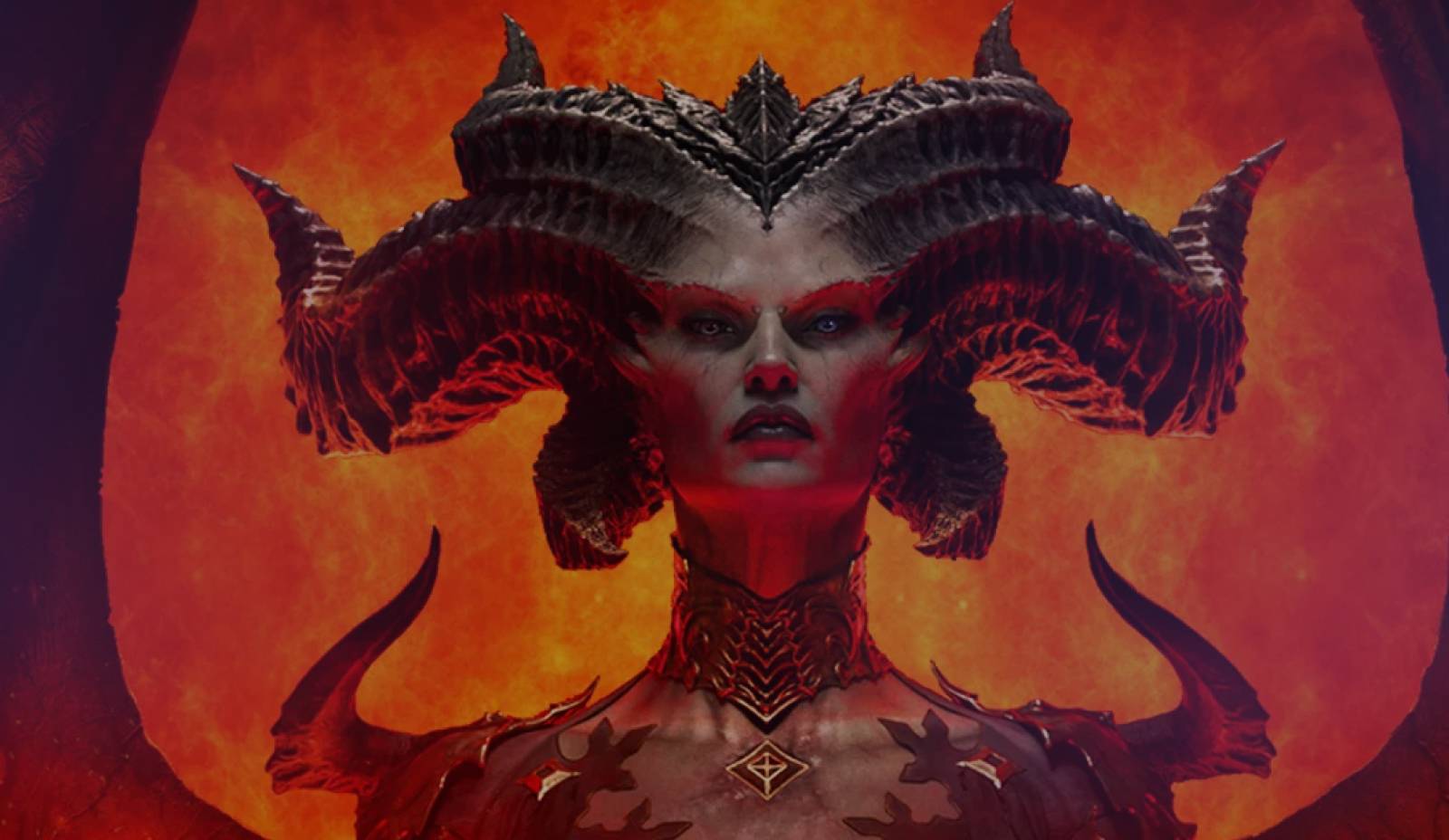 AI-Powered Overwatch Voice Changer
Level up your voice chat game with Voice.ai's mind-blowing real-time voice changer, specially designed to enhance your Overwatch 2 experience.
Use your favorite microphone and immerse yourself in the action-packed world of heroes and villains while unleashing an arsenal of incredible vocal transformations.
Easily make voice impressions of robotic commanders to mischievous imps, and unleash an epic spectrum of unique voices that will leave your teammates and opponents speechless in the middle of a battle.
Whether you're coordinating strategies, bantering with allies, or taunting foes, Voice.ai's app ensures that your voice becomes the ultimate weapon on the battlefield. You can easily set up our software from the sound settings and embark on a sonic adventure like no other.
Get ready to revolutionize the way you communicate in Overwatch 2 with the game-changing power of our real-time voice changer. It's time to make your mark, one voice impression at a time.
Morph Your Voice Inside Call of Duty: Warzone 2.0
Prepare to dominate the battlefield in a whole new way with Voice.ai's game-changing AI-powered voice changer for Call of Duty: Warzone 2.0.
Step into the virtual realm armed not just with weapons, but with the ability to morph your voice effortlessly and completely free of charge. Become a master of deception as you seamlessly alter your vocal identity, throwing your opponents off-guard and keeping them guessing.
With Voice.ai's state-of-the-art technology at your command, your voice becomes an unstoppable weapon, allowing you to strategize, coordinate, and outmaneuver with an unparalleled advantage.
Unlock the power of vocal metamorphosis and reign supreme in the immersive world of Warzone like never before. Your voice, your game, your triumph. Get ready to redefine the meaning of game-changing!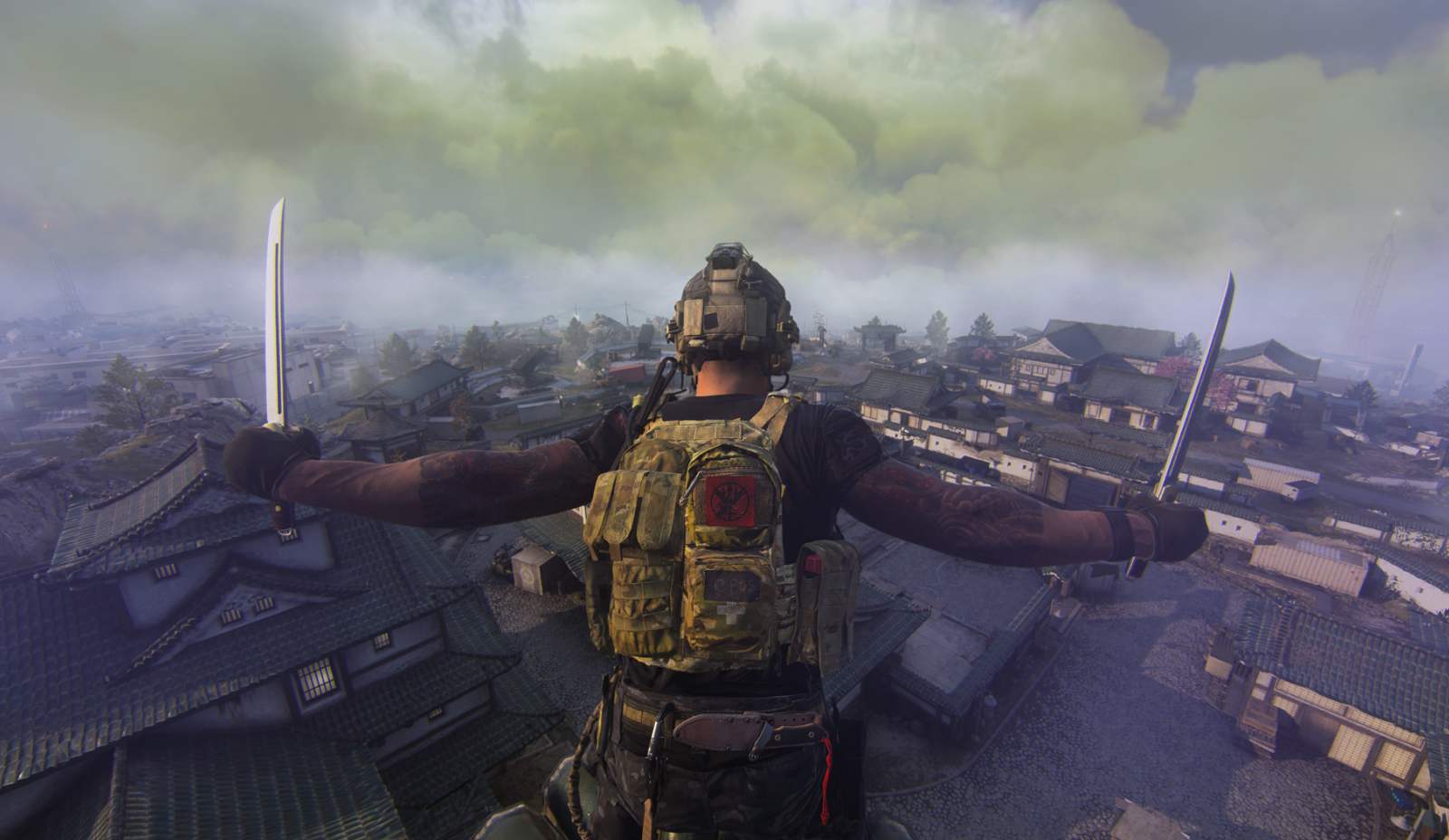 Why Use Voice.ai With Battle.net?
Experience the next level of immersion and excitement with Voice.ai's voice changer for Battle.net. Elevate your gaming experience by transforming your voice into a myriad of characters, whether you're delving into the intense battles of Overwatch, exploring the fantastical worlds of Diablo, or strategizing with your allies in World of Warcraft.
With Voice.ai's cutting-edge technology, you can seamlessly integrate yourself into any of the games inside Battle.net, you can truly embody your favorite heroes and villains, adding a whole new layer of depth and creativity to your gameplay. Get ready to take your gaming adventures to extraordinary heights with
Voice.ai
's voice changer on Battle.net.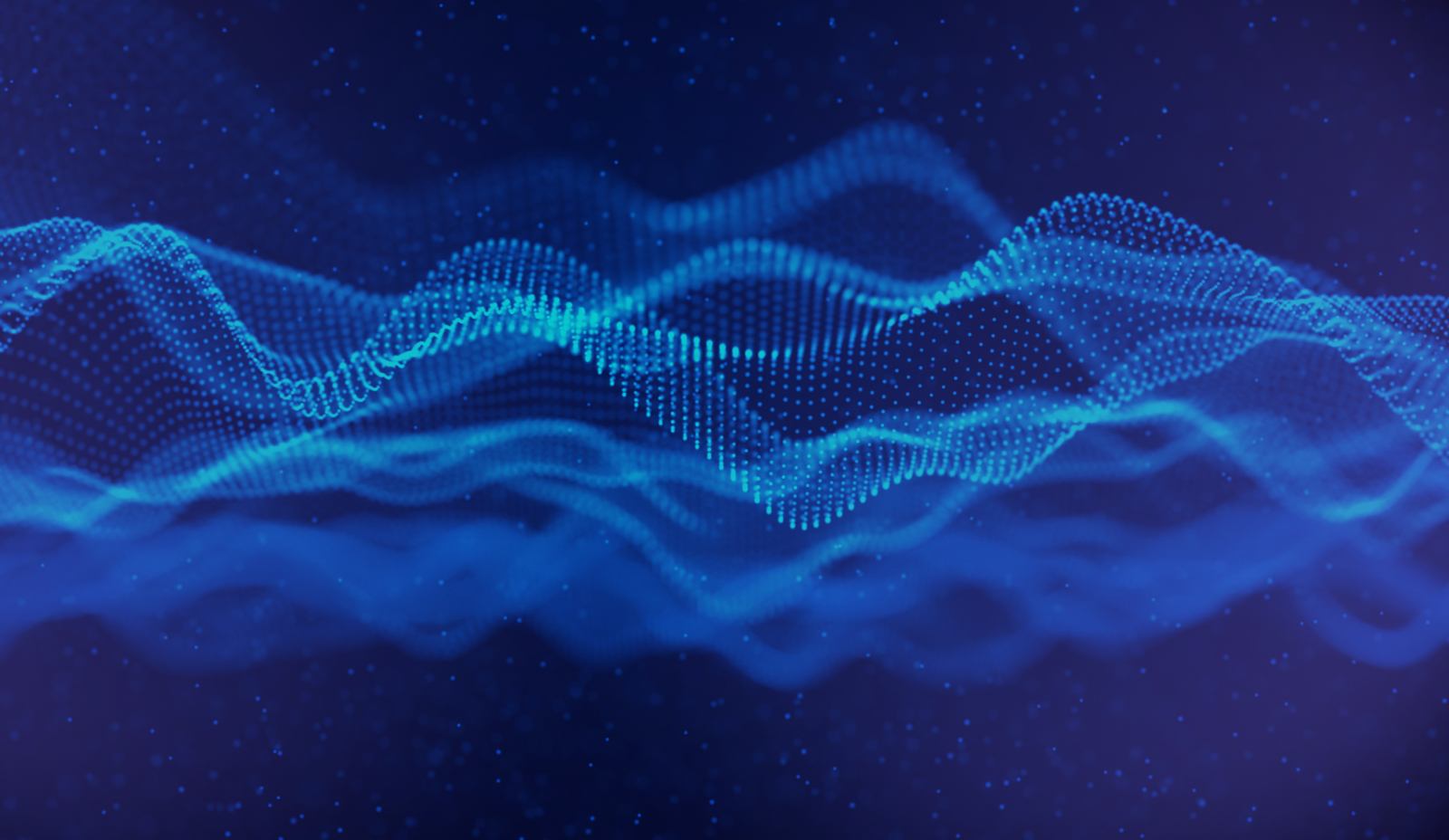 The Features That Set Us Apart
Real-Time Voice Changer

Voice Universe

Voice Cloning

Soundboards (coming soon)

Compatible with every App

Easy Setup

High Performance
Unlock The Power of Your Voice Across a Multitude of Games and Applications, Such as: