If you ever wondered what you would sound like with the voice of your favorite cartoon or maybe the singer that made you memorize many lyrics when you were younger? Perhaps even your childhood celebrity crush, or favorite soccer player. Think of us as your fairy godmother because with our free software we can make that happen!
Voice.ai is an ingenious voice changer software that allows you to switch your voice to anything you can think of. Want to sound like a former US president? Have the voice of a celebrity? or be the anime character you love so much, you name it, we have it.
In other words, you can change your voice into anything that you want, and we mean it!
Voice.ai includes other great quality features besides the voice changer with one thing in common which is, giving you excellent results whether you record yourself directly on our app using Live Mode or upload pre-recorded audio files.
We are bigger than just an audio editor software so, say goodbye to basic voice effects that make your audio files and live recordings sound like a robot, and hello to Voice.ai.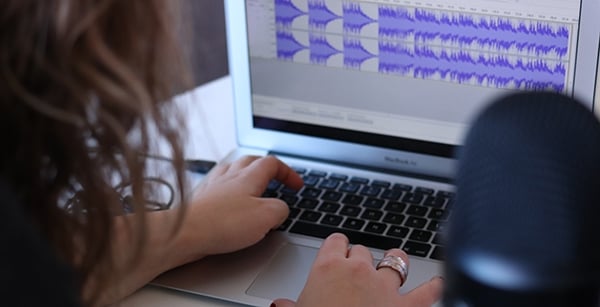 We Give you the Best Voice Changer for Adobe Audition
If Adobe Audition is your go-to audio workstation then Voice.ai is what you need to get different results that will make your work surpass others.
Audio production can mean many things, from Music to Film & TV production to even Broadcast, Video Games, or Live Sound.
This means that creating something from scratch or mixing and improving something that already exists can be amplified in its quality with our app for Adobe Audition.
Whether creating content, podcasting, vlogging or any activity that involves sound is something you are passionate about, then Voice.ai is the software you should use before anything else.
Picture this, you want to start a podcast or already have one and want to improve it. Use one of our voice-changing features, then record your intro using one of our super cool voice effects. It's a promise that when your listeners first listen to you, you will get their attention and won't miss out on your next episodes!
Or maybe posting content on Youtube is something you love to do, so why not do it with a parody voice impression of a world-renowned chef? Just let your imagination run wild and enjoy the process to the fullest.
Once you're done go ahead and use Adobe Audition to add or adjust anything to your desire, landing you with extraordinary results.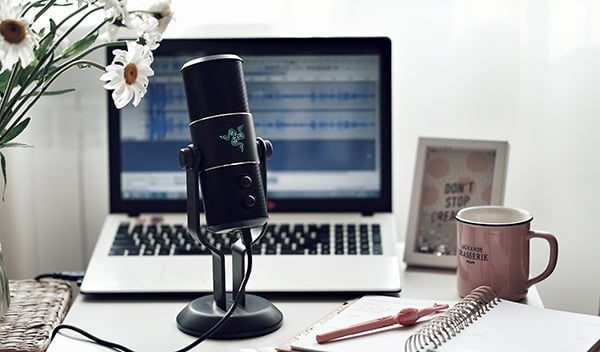 Improve your Audience Engagement and Site Performance with Voice.ai
If you have to do an online Live presentation and want to make sure your audience doesn't fall asleep while you give a speech, then use our voice changer; it will surely make everyone give you all their attention!
Give everyone a warm welcome and make them laugh with the voice of former President Barack Obama or maybe use a scary voice and explain what you will talk about to them.
Once the mood has been set with your audience, go ahead and reveal what you've been working on inside Adobe Audition.
Let them be influenced by things you've done with sound waves, how you change pitch completely on audio files, or even how you've been impacted by things like Voice.ai to create new artistic audio results.
If you own a website dedicated to audio production, why not improve the site's performance with personalized content and ads which could include sound and that have been done with the help of Voice.ai?
Enable monitor input in your touchscreen monitor if you use one and see how your homepage and tailored ads can help you get to a broader audience thanks to us. Depending on your settings, use cookies and data to help out even more with this.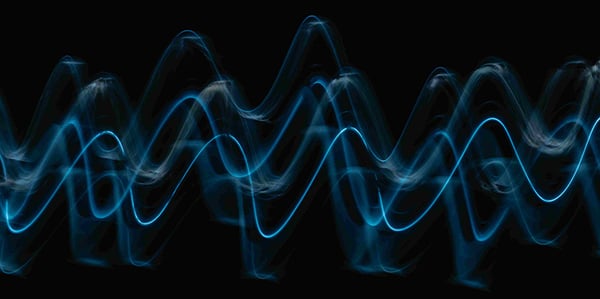 What to expect from our software
Voice Changer

Voice Universe

Voice Cloning (Coming soon)

SDK (Coming soon)

Soundboards (Coming soon)

Easy Interface and High Performance
Why are we the Perfect Match for Your Creations?
Adobe Audition and Adobe Audition cc come with vocal effects that you can use with your sound files, but sometimes effects like that just don't cut it and perhaps you want to be more creative, thus adding Voice.ai into the mix is the perfect solution.
Voice.ai has no limitations on languages, which means that no matter where you are, your voice can adapt to our voice filters.
Imagine narrating something in your native language but transforming it and sounding like someone from a different continent!
We equip you with the best voice changer for Adobe Audition for no cost at all, packed with amazing features, and being tech-savvy is not required to fully enjoy Voice.ai.
So, what are you waiting for? Download now Voice.ai and start your journey with us.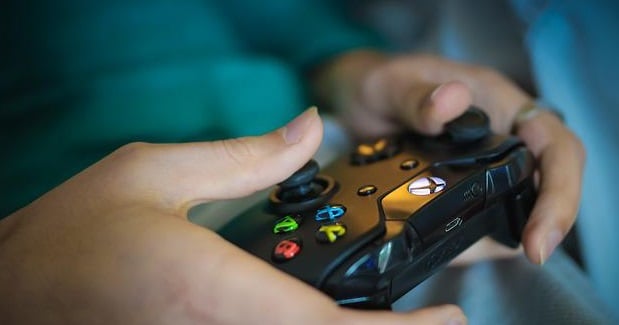 Did you know Voice.ai is also compatible with other meeting Apps and PC Games like: